descript develops software that solves routine tasks and helps people to focus on the important things of their job. So far, we have developed such software in individual projects, but now we want to concentrate on the product business.
We are looking for support
One of our products is Mataono, a pitch companion that ensures that consultants can once again focus more on their clients instead of wasting valuable time on paperwork. With the help of various algorithms, the phases of the sales process are to be digitized and accelerated. Among other things, the use of facial recognition and emotion analysis are planned for further development.
We have already prototypically tested and implemented various approaches: Now we need support for our team in the area of programming for image and face recognition to expand and refine the functionality of our artificial intelligence. There is the possibility to work remotely or at our headquarter in the city center of Dresden.
About the job
You will be responsible for further developing our existing prototype and making it ready for pilot projects. This includes analyzing the structure of the prototype and assessing its practicality. Existing models are to be examined, exchanged and further developed by you. During this process, you will be responsible for necessary improvements and will be asked to contribute your own ideas and suggestions for new applications and modules.
Together with the rest of the team, you will incorporate requirements and comments into test scenarios that you have prepared. You constantly improve the algorithms without losing sight of the big picture: to develop a product that makes consulting noticeably easier. You are welcome to challenge our assumptions and share your personal opinion.
Our previous applications are written in Python, a programming language you should have knowledge of. You have already worked with PyTorch? All the better! The position is something for you if you are well versed in Machine Learning and Artificial Intelligence methods and algorithms. We are looking for a person who has already developed their own applications and not only knows what neural networks are, but also how to implement the state-of-the-art and adapt it according to the problem. This includes the analysis of complex issues and their implementation in program code.
In addition to the development of Artificial Intelligence you will make the developed models usable for our web application. You will be in exchange with our team about the architecture of the application and build appropriate interfaces. In doing so, you also need to think about the following questions:
How does face recognition work on different hardware - from smartphones to tablets to laptops?
How do we ensure image recognition even under special conditions, such as low lighting or averted gaze?
How can data processing and transmission be made more efficient so that analysis can take place even with a poor Internet connection?
How does the captured data contribute to the improvement of our models?
In doing so, we expect you to regularly share your progress with us, addressing your findings and hurdles.
We realize that this are many tasks and competencies for one person. That's why we don't expect you to do all of the above with ease. Rather, we think the right person can steer us in the right direction and move us forward with hunger and willpower. The prerequisite is that you already have a basic knowledge of the subject. You will learn everything else in the course of your tasks. You will not be alone, because our experienced team will always be at your side.
In summary, this is an important and effective position. With you on board, Mataono should continue to develop in a targeted way, helping us to convince a wider range of customers of the product. It's a huge responsibility, but we're here to support you, cheer you on, and get things rolling with you.
About you
You are experienced in the field of artificial intelligence. You can put theoretical concepts into practice. You can develop an application to the end. You already did some of the tasks. You like to do these things every day and to develop successful software with us.
Furthermore, it is important that you want to create qualitative and tested software. You know the basic procedures in the development process and know how to work with Git and Co. You should be able to document your ideas, implement them and explain them to the team.
You will work on your own responsibility and report directly to the management level. You should be able to think big and set your own goals. You don't have to work for yourself, but you can also involve your team members. We will give you the time to learn how we work at descript. And we hope to learn a lot from you as well.
We value people who can take a stand yet commit even when they disagree. We will often subject ideas to rigorous debate, so you'll need to stand up for what you believe, but we remember that we're here for the same purpose: to do good work together.
We are looking for someone who does not think that more hours mean better output. We are not impressed by overtime but by creativity and efficiency.
Our benefits
Based on your experience you will get a salary at usual market terms.
Our additional benefits shall improve your time with us. You can arrange your time on your own, you just need to be present at the important meetings. This could be at the office in the city centre of Dresden or virtual from any other place.
We offer you pecuniary advantages like a warm meal or your membership at the gym. Anyway, you will find a fridge full of cold drinks. To get to the office we pay for your tram tickets or you get company bike. To respect your circumstances and provide you family-friendly opportunities are part of our Team DNA.
This is how you can apply
We strongly encourage candidates of all different backgrounds and identities to apply. Each new person is an opportunity to bring a new perspective into our team and we are eager to further diversify our company. We are committed to building an inclusive, supportive place for you to do the best work of your career.
If you think that the job suits you well, tell us about yourself in your application. Try to include following aspects:
Which projects have you already implemented with artificial intelligence?
Which technologies have you worked with?
Is there an open source project you have already worked on? It does not need to be an artificial intelligence project.
Even you will mostly do programming during your job your communication skills are important. Please take your time to articulate your thoughts. But length is not equivalent with good content so try to express yourself in 500 words or less. Also state your expected salary, your earliest start date and your prefered place of work.
Send your application at karriere@descript.de. Afterwards we will meet you for an interview to discuss your experiences and expectations. After this you will be invited for a trial work to get to know our working culture and prove yourself with a real task.
We are looking forward to your application.
In a nutshell
Job title: Programmer for AI (m/f/d)
To be staffed: immediately
Type: Permanent full-time of part-time job
Working hours: 30 to 40 hours per week
Location: Dresden oder remote (Office attendance* at least 2 days any 14 days)
Application documents: Cover letter, CV & work-related examples
* not mandatory under pandemic conditions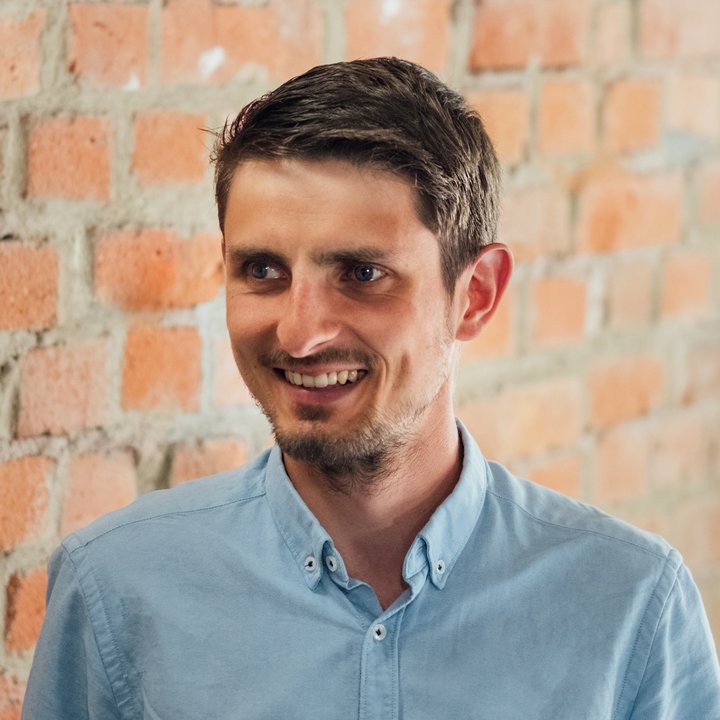 You want work with us?
Use our application form to send your documents directly to Tom, managing partner and creative head at descript.
Apply now